Free Ride Weekends on BeeLine Starts November 25 in Woodland
Free Ride Weekends on BeeLine Starts November 25 in Woodland
Every Saturday and Sunday from November 25-December 31, 2023 BeeLine is FREE in Woodland.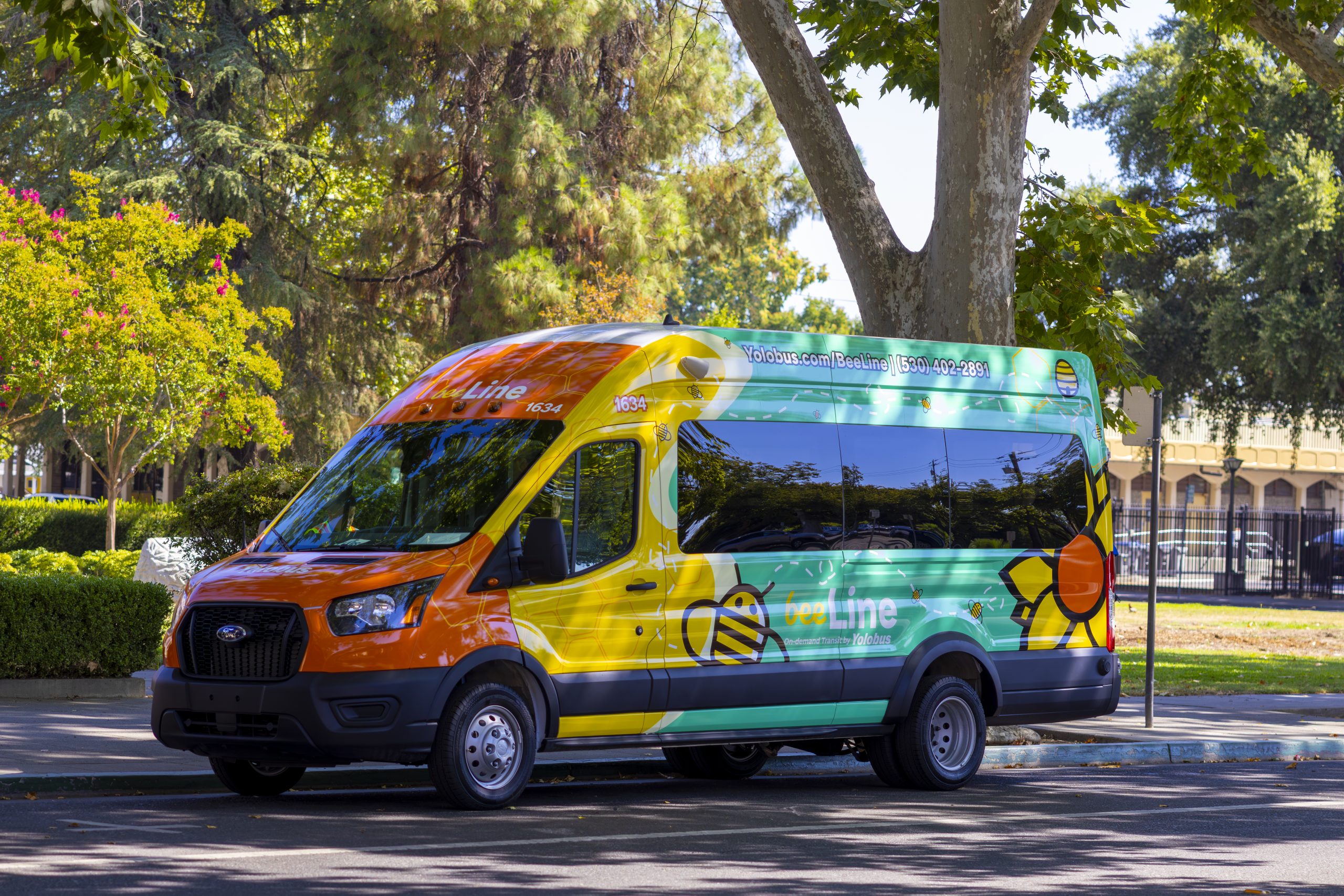 Woodland, Calif. (Nov. 20, 2023): BeeLine, the new on-demand transit service by Yolobus is excited to spread holiday cheer by offering free rides on weekends in Woodland from November 25, 2023, through December 31, 2023. This initiative aims to make transportation more accessible during the festive season, allowing residents and visitors to explore Woodland with ease.
As the holiday season approaches, we encourage everyone to experience the convenience and affordability of BeeLine and other Yolobus services. With free rides on BeeLine every Saturday and Sunday, navigating the city with friends and family has never been easier.
"We are thrilled to offer free weekend rides in the Woodland Service Zone during the holiday season. BeeLine is not just a transportation service; it's a community-driven initiative that aims to connect people and support local businesses. We invite everyone to hop on board, explore Woodland, and make the most of this offer," said Daisy Romero, Acting Director of Transit Operations at YoloTD.
YoloTD, the organization behind BeeLine, emphasizes the importance of supporting small businesses in Woodland. By choosing BeeLine, riders contribute to the local economy while enjoying the convenience of a reliable and safe transportation option.
To book a ride, riders can simply download the BeeLine by Yolobus app, available on Google Play and the Apple App Store. Alternatively, riders can call (530) 402-2891 to make a reservation up to 7 days in advance. With BeeLine, getting around Woodland is not only seamless but also an opportunity to support local businesses and Shop Local, an initiative endorsed by YoloTD.
Normal fare prices for BeeLine in the Woodland Service Zone are $3.00 one-way. Special rates of $1.50 apply for Seniors (ages 62+), Disabled, and Youth (ages 0-18). BeeLine also offers the flexibility for youth ages 13 and up to travel independently, providing a safe and convenient mode of transportation for young riders.
Discover the joy of hassle-free transportation this holiday season with BeeLine. For more information about BeeLine and its services in Woodland, Knights Landing, and Winters, please visit Yolobus.com/BeeLine or contact (530) 402-2891.
About BeeLine: BeeLine on-demand transit by Yolobus is a point-to-point rideshare service that connects residents and visitors with the heart of Woodland, Winters, and Knights Landing. With an emphasis on community, affordability, and reliability, BeeLine provides a convenient and safe way to explore the city and support local businesses. BeeLine is run by the Yolo Transportation District (YoloTD) who operates other transit services in Yolo including Yolobus.