BeeLine Is Officially Here!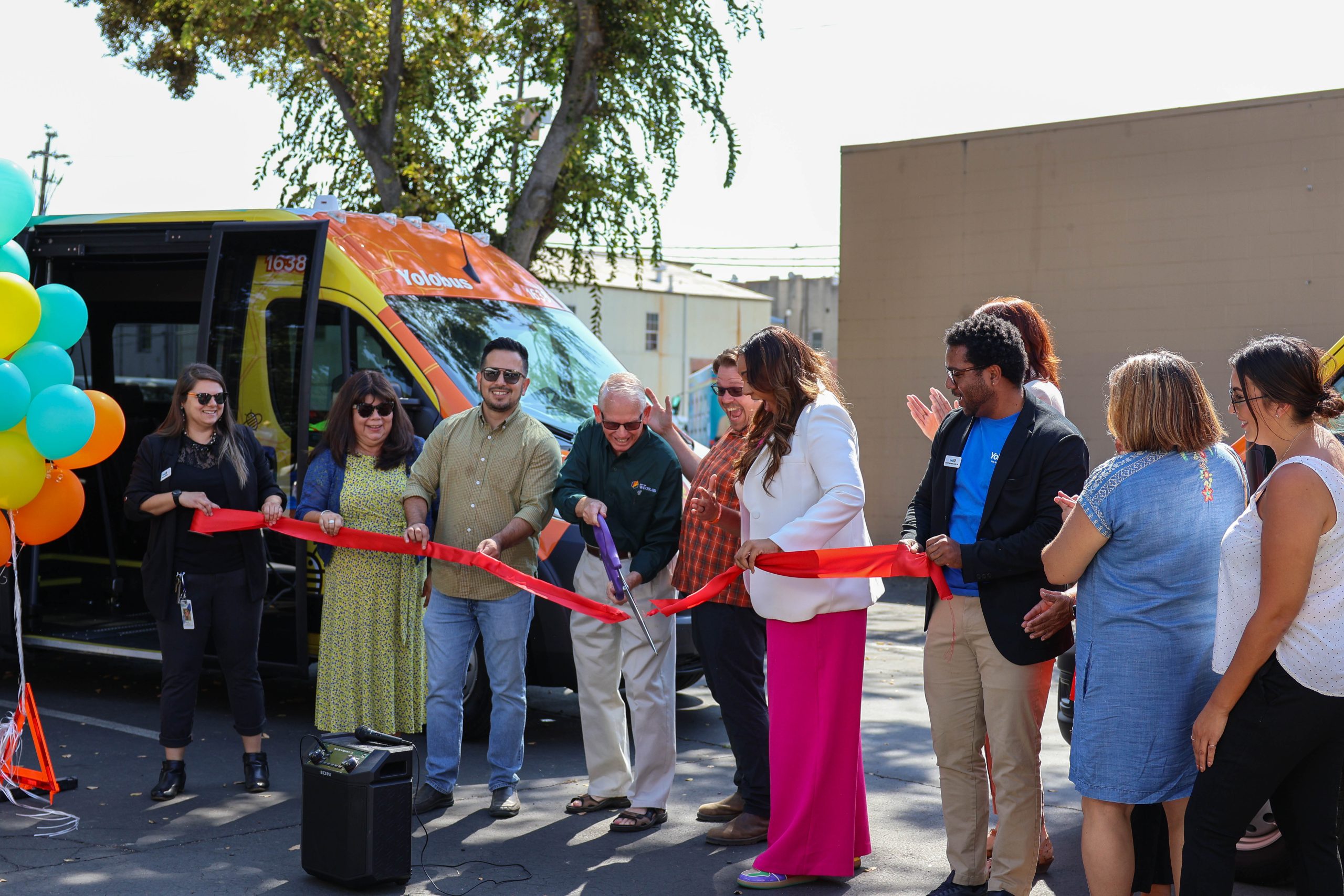 BeeLine, the NEW on-demand rideshare service by Yolobus is officially here! BeeLine officially launched on Monday, September 18, and now serves three different zones, including Woodland, Winters, and Knights Landing with limited service to Vacaville and Davis. 
This new service is for short local trips that use small vehicles to get riders where they need to bee. In addition to being an affordable, clean, safe, and convenient travel option, BeeLine makes it easy to get around by allowing riders to set their own pick-up and drop-off points all through the new mobile app! Riders will be able to book rides, pay for their trip, and track their ride all from the new BeeLine by Yolobus mobile app!
YoloTD celebrated the launch of this new service with a ribbon cutting and launch event held at the Woodland Chambers of Commerce on September 18, 2023. The event was well attended by many key members and organizations of Yolo including members of YoloTD's Board of Directors and Citizen Advisory Committee, City of Woodland Council & Staff, City of West Sacramento Council and staff, City of Davis Council & staff, Senator Bill Dodd's Office, Congressman Mike Thompson's Office, Assembly Speaker pro Tempore Cecilia Aguiar-Curry's Office, SACOG, Woodland Chamber of Commerce Board & staff, Yolo County Supervisors & staff, Yolo County Housing Authority, Yolo County Children Alliance, Yolo County Department of Education, RideCo, Dignity Health, Van Beurden Insurance, Cache Creek Realty, and many local businesses and members of the public.
The ribbon-cutting ceremony started with a welcome and introductions by YoloTD Executive Director, Autumn Bernstein and was then followed by remarks from YoloTD Executive Board Chair and Woodland Councilmember, Tom Stallard, Former Mayor of West Sacramento, Christopher Cabaldon, Yolo County Supervisor and YoloTD Board Member, Lucas Frerichs, Yolo County Supervisor, Angel Barajas, and Woodland Chamber of Commerce President, Kayla Rodriguez.
We would like to give a big thank you to our community members and local partners for making this service a reality! We could not have done it without you.
Ready to download the BeeLine app? Head over to Yolobus.com/BeeLine for more information and get started today!