Final Budget for Fiscal Year 2022-23 Now Available
The Yolo County Transportation District Board voted unanimously to adopt the Fiscal Year 2022-2023 budget on Monday, June 6. The document includes a budget of $23.3 million in total expenditures, representing a 7 percent increase from the 2021-2022 budget.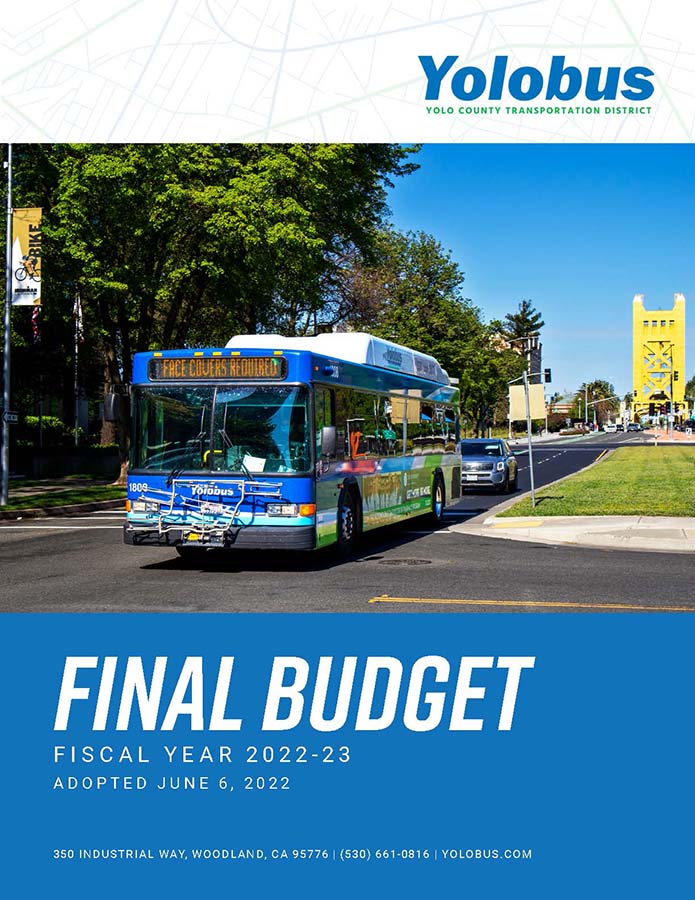 The budget is now available for the public to view on our website under Financial Documents.